Accessories
The grip you need
---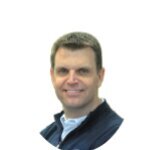 Have you ever played in the rain and found the club slipping from your grip, or mishit a shot in the cold and been met with a sharp, stinging pain? That's just golf, right? It's part of the game! Well, actually, we beg to differ...
FootJoy's RainGrip gloves – which come in pairs – are designed to keep you in control of the club even in wet conditions. The Autosuede palms maintain a secure grip throughout, while QuikDry technology makes them breathable for added comfort. This helps you execute every shot properly, meaning better scores and less risk of injury.
If you're particularly worried about the cold weather, however, FootJoy also offer the WinterSof pair of gloves. These have waterproof nylon and Weather-Shield foam fleecing on the back, as well as knitted cuffs to keep out the cold and keep in the warmth. And you'll never have to worry about losing control with these either, thanks to Sure-Grip Autosuede palms.
Feel your best and hit your best shots whether it's cold, rainy or anything else. No more excuses… that's what we want, right? Pop by the pro shop to try a pair on before your next round.