Custom Fitting at Tyrrells Wood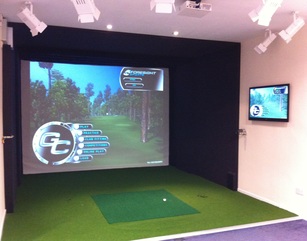 Using our state of the art indoor Swing Studio, we are able to offer friendly, honest impartial advice on all golf equipment from putters to the very latest drivers. By having your golf equipment custom fitted you can make sure you play better golf!
Not all Golf Shops are the same, be careful! The key objectives for most online stores and large retail outlets is just to sell you new golf clubs, normally at the highest profit margin for them! You most definitely can not custom fit a golfer online. If they somehow help you to play better golf, that's a bonus. Unfortunately, all too often they don't perform any better than you current clubs and may sometimes perform worse.
By experiencing our fitting process you are able to compare your old golf equipment against the performance of the very latest technology the golf companies can offer, but remember, it doesn't matter what the Club Manufacturer tells us about their latest driver, if length, shaft type, flex & weight, loft etc etc are wrong for you, it isn't going to improve your tee shots! It's the fitting process which allows you to fully benefit from any new technology. Our trained Professionals use the very latest technology you can be confident you are getting the very best golf equipment tailored to suit all budgets.
For more information on our custom fitting please contact us and click here.